Johanna Holmström
Camera Obscura
Söderströms (2009), 347 p.
Rights: Schildts & Söderströms www.sets.fi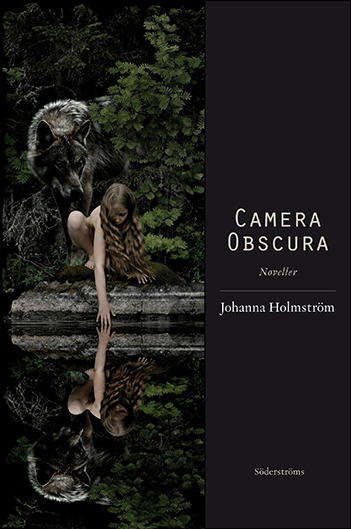 Johanna Holmström's third collection of short stories, entitled Camera Obscura (2009), proves that she merits serious attention as a crafter of short-form prose. Few writers display a mastery of the art of pacy narration to equal Holmström, who is a psychologically keen-eyed observer. Her short stories have elements of fairy tales, ghost stories and horror effects.
This book stretches the concept of the short story, more closely resembling a cleverly constructed novel in which the reader has to figure out the intricate relationships among the characters, events and places.
Holmström portrays young people in the opposition between tradition and modernity. She pushes her characters to the limit: she lets a young eco-terrorist commit suicide in order to avoid growing up and becoming a consumer and a drain on the environment. In the book's creepiest story, 'The doll-maker's child', a doll-maker on the Russian island of Kronstadt rounds up all the island's children, in the manner of the Pied Piper of Hamelin, in order to make exact copies of them for their parents "in a more docile form – only, easier to control, someone you wouldn't need to scold or worry about, and most important of all: someone who never grows old."
Holmström registers movements and moods with a style reminiscent of a camera's cool objectivity.
Sara Ehnholm Hielm, editor, Söderströms