Ulla-Lena Lundberg
Leo
Söderströms (1989)
Rights: Schildts & Söderströms www.sets.fi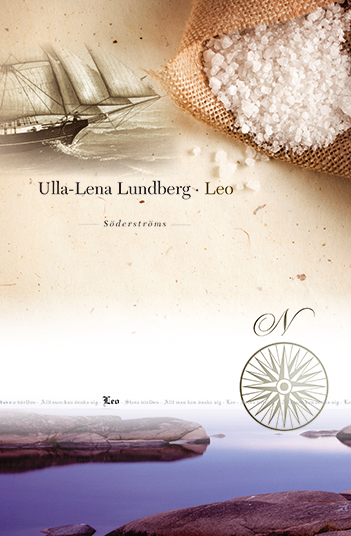 Leo (1989) is the introductory volume in a timeless, sweeping maritime trilogy by Åland author Ulla-Lena Lundberg. The other titles in the series are Stora världen ("The big world", 1991) and Allt man kan önska sig ("Everything one could wish for", 1995).
This trilogy, which tells the story of a shipping dynasty from the mid-19th century to contemporary times, is Finland's very own Forsyte Saga. With giddy brilliance, the narrative shifts over the course of the three books from realism with an omniscient narrator, to polyphony and then to a postmodernist mistrust of a coherent subject, in such a way that each generation has its own narrative style. Lundberg's writing is never predictable and always enjoyable.
When Leo was published it was lauded as the Great Finland-Swedish Novel that the Swedish-speaking literary world in Finland had been waiting a century for. Nowadays it is perhaps even more apparent just how universal this epic depiction of Åland's seafaring heritage is, stretching from the peasant boatmen of the 1850s via the global fleets of sailing ships that went to Australia and America, all the way to modern-day ferry services between Finland and Sweden – a lifeline for Åland, the little island province in the middle of the Baltic Sea.
Leo deals with huge, sweeping changes in society: the arrival of capitalism in a village, the emergence of the modern world. Lundberg possesses excellent knowledge of how the great sailing fleets were built, right down to the smallest fittings and beams. This novel is also a family chronicle, portraying individuals with grim tenderness and unvarnished precision. Lundberg is well-versed in the seafaring history of the menfolk as well as the women's more restricted circumstances.
Leo is a book that powers onward at full sail, through a vanished world that soon feels very familiar, with characters to love, mourn and treasure forever.
Sara Ehnholm Hielm