Susanne Ringell
Vattnen
"Waters"
Söderströms (2010)
Rights: Schildts & Söderströms www.sets.fi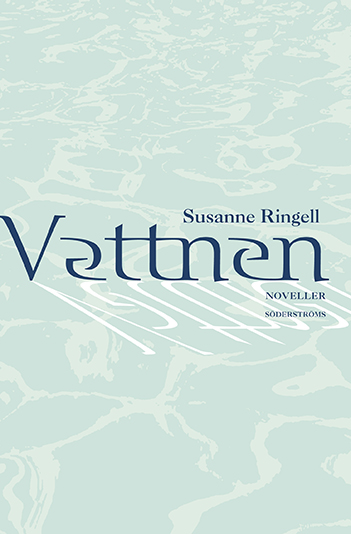 Author and dramatist Susanne Ringell is a talented, highly individual short-story writer. With her ninth book, Vattnen ("Waters", 2010) she at last achieved success beyond Finland's borders, garnering rave reviews in Sweden.
There are many departures in Vattnen – people are running away from themselves or from others. Few manage it: too much water has flowed under the bridge. Water also provides a very real link between these stories, from the waters of the womb to the Bosporus.
The temporal setting of the narrative is often a journey that is cross-cut with the past. We encounter people in crisis, on their way towards a crisis or having just experienced one. Many of the narrators are women who possess the mercilessly acute sense of their own shortcomings that comes with middle age. The women struggle to reach the inner recesses of life, to escape their crippling self-consciousness, to be transformed.
In 'Berlin', one of the best stories in this volume, a middle-aged couple visit that "sensory-overloaded and fleshly" city. The only place they feel at ease is at the Bistro Calvados, a dive bar where everyone smokes. This is a piece of travel reportage and an account of a relationship that is caving in – in Berlin, interior and exterior realities amiably merge into one another.
The stories in this collection are united by Ringell's robust, sensuous language. It is as if she has an inexhaustible toolbox of metaphors, similes and phrases, and she plays with them exuberantly. She treats words like concrete objects to squeeze and bend and carve little figures out of. But the language is never an end in itself, rather a practical tool which she applies into the tiniest crevices – and with a brusque warmth, humour and melancholy that demands some experience of life.
Sara Ehnholm Hielm