How a Finnish book gets out into the world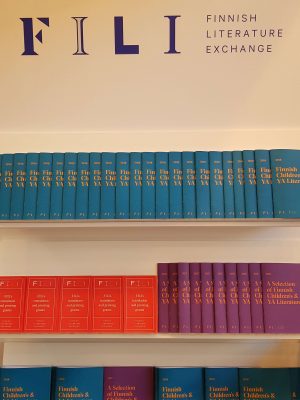 There is plenty of literature in translation available around the world. Finnish literature is in competition with books from every other country, so it really needs to stand out. Any sale of translation rights is a victory, and there is usually a lot of work behind every successful deal.
When selling translation rights, it's important to find interested buyers abroad. Publishers and literary agents generate and maintain these contacts by various means, such as attending international publishing trade fairs. Creating and maintaining good contacts is a long-term activity, and there is no single route for getting a book out into the world.
One of the most important factors is being familiar with publishers' lists abroad: what kinds of books they have published previously, from which languages – and which books might be the best match for them. Translators of Finnish literature who live in target-language countries can also provide tips about publishers, since they are often familiar with the publishing scene in their own countries. Many translators take an active role and pitch interesting Finnish titles to publishers in their own countries.
FILI offers sample translation grants to Finnish publishers and literary agents as well as translators, and sample translations often have a significant influence in generating interest among publishers abroad.